We put on the Best events in Florida ! We have a lot of fun here and we make sure you'll have a great time, too. We do our best to keep our costs down. Call or email and let us tell you about our products and services.


Our events are special

   Spend a day that's fun and exciting

Our helpful staff is available 24h/7 to answer all of your questions. We're looking forward to meeting you.
[email protected]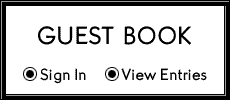 We are fortunate to count among our clients: The Cities of Fort Lauderdale, Parkland, Coral Springs, Tamarac, Boynton Beach, Margate, Hollywood and Davie. Style Entertainment 102.7FM The Beach,Lincoln Financial, Miami-Dade County, B.e. Music Festival, The Love In @ Greynolds Pk, World of Beer, The Boys & Girls Club, Ron Bergeron,Fruit and Spice Park, Xmas on Las Olas, The Broward Fair and Toys In the Sun Run at Mardi Gras, South Fla State College

CALL US ABOUT OUR EQUIPMENT RENTALS.... 24/7/365  We feature the Behringer X32 and Yamaha M7 console series. And we also offer Backline Rental with Tech Services and we have Aluminum Podiums /w Mics and Uplighting

  WE HAVE MOVED TO A NEW LOCATION 

       AND WE ARE BACK IN BUSINESS 

         ------------------------------------------

Inner Circle

Sarah Hardwig

The Swon Brothers

Maggie Baugh

Steeltown Religion

Cassadee Pope

Liddy Clark

Ricky Valido & The Hialeah Hillbillies

The Temptations

Eddie Money

Starship

Mr Nice Guy

Big Rock Band

Alligator Ron's Wing Fest

Doc Reno's Bacon Fest

The Bangles

Peter Cetera

Tony Stevens Slow Ride

The Guess Who

Foghat

Zach Deputy

The Rodeo Clowns

Shadow Creek

Joe Diffie

Confederate RR

Molly Hatchett

Grand Funk RR

Tanya Tucker

John Anderson

Diamond Rose

David Ray

Amber Leigh

County Line Road

Taylor Dayne

Bad Company

Spyro Gyra

Manhattan Transfer

Turnstiles

Bruce in the USA

Albert Castiglia

Bobby Caldwell

​Diane Shuur

The Pitbull of Blues

JP Soares 

Alter Eagles

Bounce

5th Gear

Social Fly

Wall of Echoes

Sweetwater Junction

Supernatural

China Grove

Polynesian Proud

Heart Brigade​

Dueling Pianos

Tramps Like Us

​    SMARTSTAGE PORTABLE STAGE WITH             ROOF SYSTEM AVAILABLE PLUS

                 FULL STAGE LIGHTING

                 Venetian Isles Fundraiser 

                           Miami Beach

                        September 2016

       The 2019 Pompano Beach Seafood Festival 

            featuring The Guess Who & Foghat 

                    Inner Circle   Zach Deputy