We put on the Best events in Florida ! We have a lot of fun here and we make sure you'll have a great time, too. We do our best to keep our costs down. Call or email and let us tell you about our products and services.


Our events are special

   Spend a day that's fun and exciting

Our helpful staff is available 24hrs a Day  7 Days A Week to answer all of your questions. We're looking forward to meeting you. Sales@AcousticArtCreations.com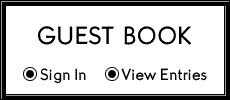 We are fortunate to count among our clients: The Cities of Fort Lauderdale, Parkland, Coral Springs, Tamarac, Boynton Beach, Hollywood and Davie. Style Entertainment and Talent-The Agency of Choice. Magic 102.7FM. The Love In @ Greynolds Pk, World of Beer, The Boys & Girls Club, Ron Bergeron,Miami-Dade, Fruit and Spice Park, Xmas on Las Olas, The Broward Fair and Toys In the Sun Run at Mardi Gras.

CALL US ABOUT OUR EQUIPMENT RENTALS.....24/7/365  We feature the Yamaha M7 console series. And we also offer Backline Rental and Services !!

            Sat/Sun Nov 7-8 2015

Redland Fish Fry & Seafood Festival

  Come and enjoy all types of delectable local seafood and Enjoy incredible southern rock music, and kid's activities.  

       Sunday November 8 2015

                 12noon til 6pm

Coconuts Music Fest at Haulover Park

For more info / directions click here

Featuring Mr. Nice Guy

Mojo Scoundrels

Rockaholix

Coming SOON - 

The Broward Fair

Christmas on Las Olas

The Resolvers @ The Be Easy Music & Art Festival Birch State Park Aug 31 2013

​                           

            The Love In at Greynolds Park

                   Sunday May 3 2015

    The Guess Who & The Family Stone

The Temptations

Eddie Money

Starship

The Bangles

Peter Cetera

Joe Diffie

Confederate RR

Molly Hatchett

Grand Funk RR

Tanya Tucker

John Anderson

Diamond Rose

David Ray

Amber Leigh

Taylor Dayne

Bad Company

Spyro Gyra

Manhattan Transfer

Bruce in the USA

Albert Castiglia

Bobby Caldwell

​Diane Shuur

The Pitbull of Blues

JP Soares 

Alter Eagles

Bounce

5th Gear

Social Fly

Wall of Echoes

Sweetwater Junction

Supernatural

China Grove

Polynesian Proud

Heart Brigade​

Dueling Pianos

 The "A" Stage at the 3rd Annual Be Easy Music & Art Festival

               Bryant Park, Lake Worth FL February 14 2015 

                                            The Resolvers 

​    SMARTSTAGE PORTABLE STAGE WITH             ROOF SYSTEM AVAILABLE PLUS

                 FULL STAGE LIGHTING