We put on the Best events in Florida ! We have a lot of fun here and we make sure you'll have a great time, too. We do our best to keep our costs down. Call or email and let us tell you about our products and services.


Our events are special

   Spend a day that's fun and exciting

Our helpful staff is available 24hrs a Day  7 Days A Week to answer all of your questions. We're looking forward to meeting you. Sales@AcousticArtCreations.com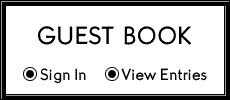 We work Hard so you can PLAY Hard !!!!

          U2 by UV at Voodka Las Olas Nov 3 2013

                   Feadship Yachts Client Party        

                  The Ft Lauderdale Boat Show

CALL US ABOUT OUR EQUIPMENT RENTALS.....24/7/365  We feature the Yamaha M7 series

Xmas On Las Olas - Dec 3rd

Toys in the Sun Run - Dec 8th

please see events for more info

Parkland Concert Series

Sat December 7 - London Legends

4NR2 & Let It Be

The Resolvers @ The Be Easy Music & Art Festival Birch State Park Aug 31 2013

                          Halloween 2013 

       on gorgeous Venetian Island Key Biscayne  

                    with  " Reckless Youth " 

                           What a Blast !!