We put on the Best events in Florida ! We have a lot of fun here and we make sure you'll have a great time, too. We do our best to keep our costs down. Call or email and let us tell you about our products and services.


Our events are special

   Spend a day that's fun and exciting

Our helpful staff is available 24hrs a Day  7 Days A Week to answer all of your questions. We're looking forward to meeting you. Sales@AcousticArtCreations.com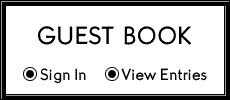 We are fortunate to count among our clients: The Cities of Fort Lauderdale, Parkland, Coral Springs, Tamarac, Boynton Beach, Hollywood and Davie. The Love In @ Greynolds Pk, World of Beer, The Boys & Girls Club, Ron Bergeron,Miami-Dade, Fruit and Spice Park, Xmas on Las Olas, The Broward Fair and Toys In the Sun Run at Mardi Gras.

CALL US ABOUT OUR EQUIPMENT RENTALS.....24/7/365  We feature the Yamaha M7 series

 Announcing The City of Parkland's NEW 2014 Summer Concert Series - 

           Arts, Eats, & Beats

  FOOD TRUCKS - LOCAL VENDORS

           Sunday August 24th

              Albert Castiglia

                Walt Rooney

             Sunday Sept 28th​

               Danny Burger

               Ben Prestage

 And for the last event of the 2014                 Concert Series Season -  

 SAT Sept 6th  LAZY BONEZ !!!!!!!!!!

The Resolvers @ The Be Easy Music & Art Festival Birch State Park Aug 31 2013

     Toys in the Sun Run @ Mardi Gras Casino

                   Sat December 8 2013

The Temptations

Eddie Money

Starship

The Bangles

Joe Diffie

Confederate RR

Molly Hatchett

Grand Funk RR

Tanya Tucker

John Anderson

Diamond Rose

David Ray

Amber Leigh

Taylor Dayne

Bad Company

Spyro Gyra

Manhattan Transfer

Bruce in the USA

Albert Castiglia

Bobby Caldwell

​Diane Shuur

The Pitbull of Blues

JP Soares 

Wall of Echoes

Sweetwater Junction

Supernatural

China Grove

Polynesian Proud